Small-Town Living. Big-Time Dentistry.
Are you passionate about dentistry and community? Are you looking for a rewarding career in the Coulee Region? Look no further! Rivertown Dental boasts multiple locations, large supportive teams, the latest dental technology, in-house specialty services, as well as ample opportunities for growth and development. You can enjoy the benefits of a small town lifestyle that makes the Driftless Area so special without sacrificing the big time dentistry you love. We only hire the best dental professionals to join our team because we are building a world-class culture, team, and practice.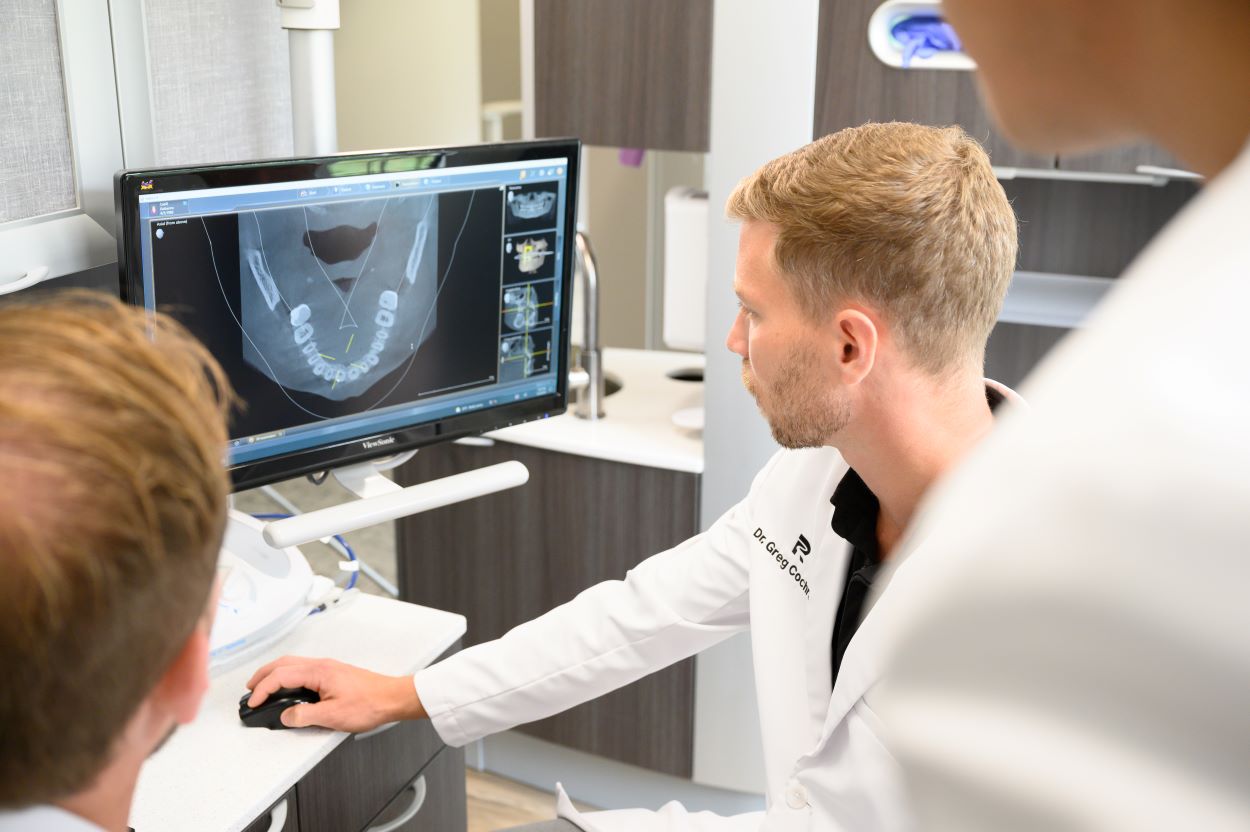 From "Me" To "We" Elite Team Culture
Being a great place to work is the difference between being a good dental practice and being a great one. That's why Rivertown Dental is proud to offer a truly exceptional work environment. Our positive and supportive team culture fosters a sense of community and belonging, which is evident in the strong relationships we form with each other as well as our patients. We all share a passion for providing the best possible care in a way that's fun and collaborative, so we actually enjoy coming to work. If you're looking for a workplace culture that supports you in feeling more fulfilled in your dental career, we invite you to join our world-class team.
The Best Team Deserves The Best Benefits
We know that happy teams provide the best dentistry, so Rivertown makes it a priority to take care of our team first with unparalleled perks and benefits. Working here is so much more than a job, and so much more rewarding than a paycheck. We're committed to ongoing learning and development, providing the tools and opportunities to help you reach your highest potential. We're dedicated to your overall well-being, offering amazing healthcare options, self-care incentives, and retirement plans. Experience the freedom of private practice and the benefits of a big office without any of the corporate restraints.
Be Revolutionary. Join Rivertown Today.
Be Revolutionary. Join Rivertown Today.
Working at Rivertown isn't just a job, but a fulfilling career that allows us to make a positive impact in the lives of our patients, each other, and our community. Whether you're just starting out or looking for a change, we have a range of exciting opportunities that will help you grow and develop in your dental career. So why wait? Join our team and become a part of a dynamic and caring workplace that values teamwork, patient care, and professional excellence. Apply now to take the first step towards the fulfilling dental career you deserve!
Working & Thriving In Beautiful Wisconsin
Small-Town Charm & Big-City Benefits
Enjoy the charming, close-knit community La Crosse has to offer and the benefits of big-city life with easy access to multiple major metro areas. 
Living and working in the Driftless Region offers a high quality of life, with access to stunning natural scenery and a wealth of outdoor activities. Choose your favorite activities all year long such as hiking, fishing, hunting, biking as well as snow and water sports.
Living in the Driftless Region means more money in your pocket due to the low cost of living! Spend more time enjoying great shopping, food, festivals, nightlife and all the things you love that the Coulee Region has to offer.
From trendy lofts to quiet, spacious homes, the La Crosse area has the options to build your lifestyle around your dreams whether you're a young professional or have a growing family.
Rivertown's multiple locations throughout the beautiful Coulee Region offers the unique opportunity to do big dentistry while still enjoying a close-knit community.
We believe small cities are better for building relationships with patients and colleagues alike. Our team is committed to building a lasting legacy here in the region for our families, our patients, and the dental industry at large. If you're a dedicated dental professional who shares our values, we encourage you to apply to join our team and help us make a positive impact on our community and industry.
Join Us. You Won't Regret It.
Join Us.
You Won't Regret It.
Are you ready to take your dental career to the next level? Take the first step and reach out to MacKenze.